(Part 3 of 10 of
Funkstravaganza 2007!
)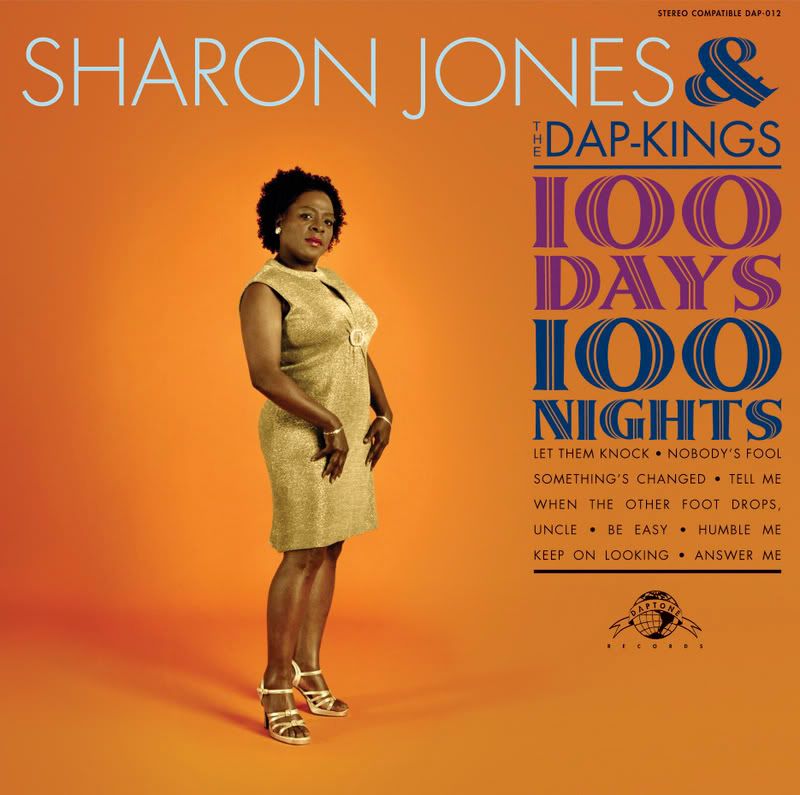 As discussed yesterday,
Budos Band II
has now hit the streets with "its twenty-two legs, three horns, and hallucinogenic venom" (some of my favorite publicity writing ever). The world funk underground is bubbling over with new albums, which is quite a reassuring sign. Numero Uno on this list (due to a combination of anticipation and the relative certainty of its release) is
Sharon Jones and the Dap-Kings'
100 Days, 100 Nights
, currently scheduled for release on October 2nd on
Daptone Records
. The three new tracks on
her myspace
sound like some damn fiery soul to me, so I think that the Queen of the Funky Soul Armada is leading the troops into pleasing waters. Of course, a new release wouldn't be right without a tour. She will be hitting Cleveland's Beachland Ballroom on Tuesday, November 20th, but I think a posse is considering attending the actual release party at THE APOLLO (you know, the one in Harlem) on Saturday, October 6th. MAN UP!
Truth & Soul Records
released
Let Me Be Your Man
by
Tyrone Ashley's Funky Music Machine
yesterday, which is a collection of previously unreleased Plainfield, NJ (if that town doesn't sound familiar, you ain't funkin it right) gems from the turn of the 1970s.
Connie Price & The Keystones
are currently planning to drop their new LP on
Ubiquity Records
on September 25th. Ubiquity, becoming more and more a home of that funky stuff every month, also has the debut LP from
Orgone
slated for October 23rd.
El Michels Affair (the main force of Truth & Soul) is signed to Fat Beats Records for an album of instrumental covers of Wu-Tang Clan songs, but the only info on that release is "coming soon." Truth & Soul is also hyping the upcoming
The Many Moods of Lee Fields LP
, which would be a sight for sore eyes. There are blips and blops circulating about the mighty Poets of Rhythm, as they (billed as the Polyversal Souls) have dropped a
new single
on Fryer Records in the UK.
I'll try to give you (and well, me) periodic updates on these records, as new funk is always good news.