(Part 6 of 10 of
Funkstravaganza 2007!
)
Much to
Napier's dismay
, I am a big fan of the
Poets of Rhythm
. These wacky Germans have released some of my favorite modern funk albums and are always looking to grow in new directions. Following these dudes is trying sometimes, though, because of A) their fondness of recording under different band names and aliases, and B) their oft-sporadic output. Also, the fact that their music is occasionally reissued (because of its underground popularity) in different packages by different labels just makes collecting their tunes more confusing. But music is a labor of love, right? Whatever, if they keep coming with the getdown, I'll be happy.
Their first LP,
Practice What You Preach
, was originally issued on Soulciety Records in 1993 and was reissued by good ol' Daptone Records in 2006. In this era, they had more of an uptempo James Brown/JBs party groove. There are some great dance numbers here, and some smoky instrumentals. "North Carolina" has never been funkier.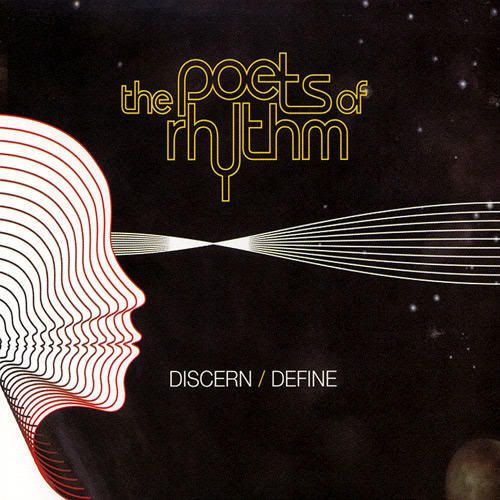 In 2001, after some further evolution and some hip-hop backing work, they released
Discern/Define
on Quannum Records. This was my introduction to the dudes, as the record was being promoted to me as the music director of WCWS (WOO 91?!?!? NEVER THAT!), the College of Wooster's radio station. This album reveals their interest in African rhythms and hypnotic grooves. Though there are still some occasional party numbers, the sound of this album is more suitable for private late-night sessions (Thanks, Poets of Rhythm!). Groovy shit.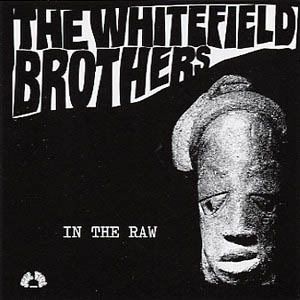 In 2002 (and before I left the graces of college and college radio), the Poets re-emerged as the Whitefield Brothers and released
In The Raw
on the dearly departed Soul Fire Records. This album represents further investigation into African funk stylings, along with some old-fashioned hammering funk grooves. The opening title track will always be one of my favorites. It's not a dance track: instead, it makes you feel like Godzilla, wanting to punch and kick massive brick walls to the ground (to a funky soundtrack). Brutal stuff. If anyone has a vinyl copy of this, holler at the kid.
Since then, official output has slowed. The Poets name has appeared on the occasional single and many funky compilations. There are prospects, however, of a new album. As first mentioned below, the Poets have released a
new single
as the Polyversal Souls. I listened to the samples today...damn! The A-side "Sad Nile" is reminiscent of classic
Mulatu
material, with the addition of "one pound of fatback drums." There seems to be renewed interest in Ethiopian sounds, which I find exciting. The B-side "Muswell Hill" is a saxy organ groover and is right up my alley. The link to the single above mentions the possibility of a new Whitefield Brothers album on Now Again/Stones Throw, which sounds like a great place for them to release material. Fingers crossed and updates to come!