The title of this post refers to a song on the new
Thes One
solo instrumental jumpoff
Lifestyle Marketing
, where he crafts the commercial jingles of Herb Pilhofer into jammy jams. Good shit, especially the song in question. Also, ROFL with glee at what I found when hunting down Thes-related links:
Happy Halloween! I hope you've enjoyed yours. As all relevant readers of this blog know, I had a bomby Halloween party early in the season (1.5 weeks ago), so I've coasted through the rest of it. Taco John-io! You can read about that party
here
.
Dayton's Oasis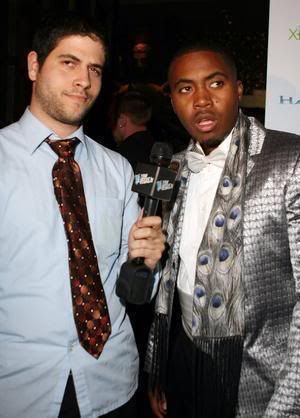 Davekwon kindly drove Nappy and I to Dayton last night so the three of us could take part in what looks like the end of the weekly hip-hop night at
The Oasis
. The Oasis sits across from Wright State and is much like a BW3. However,
DJ Possum
has spent two years building up a hip-hop night and the evidence last night points to his success. Of course, the offer of $3 80 ounce pitchers of beer and 35 cent wings doesn't hurt. Unfortunately, the owner of the bar recently had a stroke and has lost the mental capacity to run the place. The employees kept it open for a few weeks, but eventually ran out of time. The aforementioned deals were unavailable last night (only draft beer was Guinness), but they were selling all bottled beers for $1 each, so that worked. Possum laid down some illness (heavy on Columbus raps and West Coast classics, but when you're dealing with quality, who cares?) and his group
The Extraterrestrials
, with MC Aboriginal, also performed. Ab was cool on the mic, even if he was a bit nerdy (like I have any room to talk). Near the end of the set, it had reached a late hour, so we decided to jet and unfortunately missed DJ sets by Columbus'
DJ Inform
and Cincinnati's
DJ Rare Groove
(
Blueprint's
tour DJ). Oh well, I'll see those dudes again. It was a good time and hopefully Possum can get something else popping off. Davekwon, our "designated pimp," drove us home and another successful hip-hop venture was in the books.
R.I.P. Robert Goulet, 1933-2007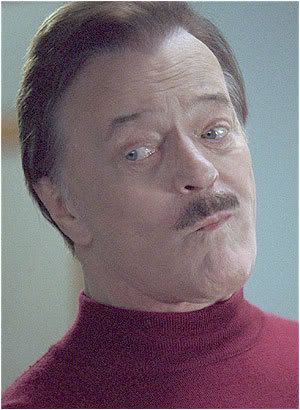 Full story
here
. Of course, I'm a big fan of Will Ferrell's SNL portrayals, but the man himself was also the bomb. Those ESPN commercials were sweet. He will be missed.
R.I.P. Stylus Magazine, 2002-2007
Another loss being remembered today is
Stylus
, a fine music review website which has been part of my daily routine for a few years at this point. I didn't always agree with what they had to say, but they had so much unique content that there was a bounty of new items to read at all times. Since today was their last day, they posted their favorite albums, singles, and movies of the year a bit early, so go check them out.
It's been fun, but I gotta run. I'll leave you with a
link
to Wes Flexner's post about
DJ Pos2
's first look into his Columbus hip-hop archives. I'm downloading now, so reviews and (hopefully) links to future Pos2 articles to come. Peace.